The first of the operatic productions envisaged by the IRC funded project En-Gendering Monodrama: Artistic Research and Experimental Production will be staged in Renehan Hall on the 21st of July 2016 at 18:30.
The MU-branded production of Poulenc's and Cocteau's La Voix humaine will be part of the "Music and Visual Cultures" International Conference, hosted by the Department of Music 21st– 23rd of July 2016, and made possible thanks to the support of the conference organizer Dr Antonio Cascelli, the conference's sponsoring authorities, the Irish Research Council, and the Department of Music at Maynooth University.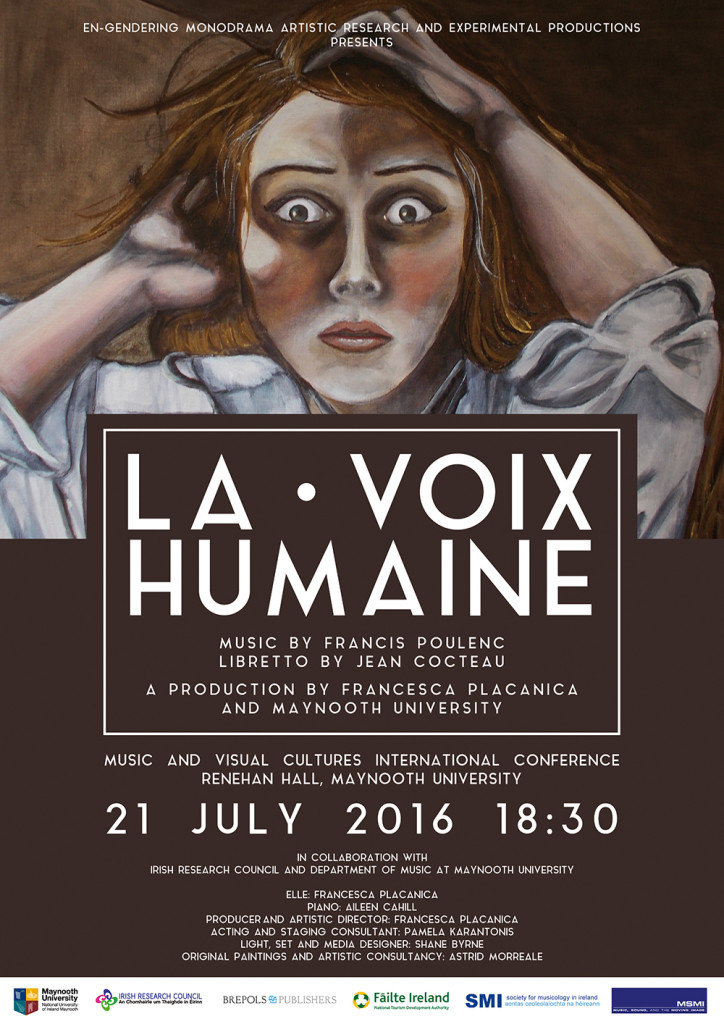 The production, whose soloist and artistic director is Dr Francesca Placanica, features the contributions of Maynooth University staff members and postgraduate students, an intra-institutional artistic collaboration with the Music and Performance Programmes at University of Huddersfield and Bath Spa University (UK), as well as the original visual creations of an American artist, and it is open to the public.
Collaboration is Power
Aileen Cahill, Piano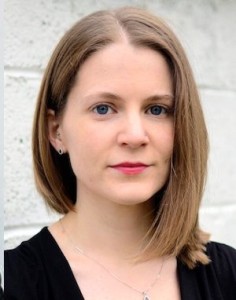 A native of Sligo, Aileen Cahill completed her B.A. and Masters in Solo Piano at the Royal Irish Academy of Music under Anthony Byrne and Dr. John O'Conor. In 2007, she was awarded the prestigious Maura Tessier Piano Bursary for further study. She continued her studies at the Conservatory of Music D.I.T under Catherina Lemoni (instrumental) and Pádhraic Ó Cuinneagáin (vocal). She graduated with a Masters in Piano Accompaniment in 2011. Aileen has won many prizes for solo piano, concerto, organ, chamber music, piano duet, as well as vocal and instrumental duo at various music festivals throughout the country. She studied organ at the Conservatory of Music D.I.T. under Úna Russell and in 2013, was awarded the Sidney Grieg Cup for Organ Playing.  In masterclass, Aileen has worked with Jacques Rouvier, Barry Schneider, Douglas Humphreys, Edmund Battersby, Bernard Roberts, Marie-Francoise Bucquet, and Christian Favre, among many others. She is a regular soloist with the Budweis Philharmonic Orchestra (Czech Republic) at the Musikakademie, Biel/Bienne, Switzerland, as well as with the Sligo Baroque Orchestra. Aileen continues to compete internationally as a soloist and recently participated in competitions in Taranto (Italy), Cantú (Italy) and Val Tidone (Italy). Currently, Aileen is repetiteur and tutor at Maynooth University.
Shane Byrne, Set, light and media designer
Shane Byrne is a composer of electroacoustic music and is currently a PhD researcher and Hume scholar at Maynooth University. His work focuses on interactivity and participation within electronic music composition. This has led him to design and build several interactive sound art installations that have toured various festivals and universities throughout Ireland. Aside from interactive installations, Shane also has had a number of fixed media pieces showcased at numerous events throughout the years including Toronto International Electroacoustic Symposium, the Sound and Music Computing conference, the Irish Sound Science and Technology Convocation and the Hilltown Music Festival. His current work is focused on physical computing and the potential for human interaction to add to an overall immersive musical experience for both the performer and the audience.
Astrid Morreale, Painter and artistic consultant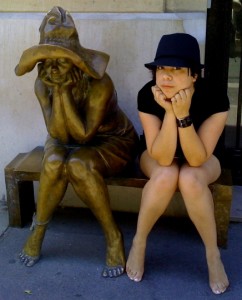 Astrid is a physicist and an assistant professor at a French engineering university. Her research interests encompass all natural phenomena with high energy particle and nuclear physics being her specialty. Her artistic work as an artist focuses in particular on female figures. Please, visit: 
http://amorreal.web.cern.ch/amorreal/
http://astridarte.blogspot.ch/
Pamela Karantonis, Staging and acting consultant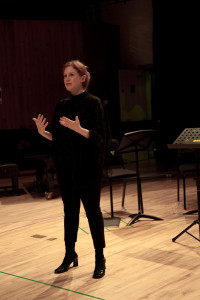 Pamela Karantonis earned her PhD on Impersonation in 2004, from the University of New South Wales, Australia, in the School of Theatre, Film and Dance and also undertook Vocal Performance Studies at Elder Conservatorium, Adelaide, South Australia. She has lectured in Drama, Vocal Technique, Text Preparation, Devising and Performer Skills for the past ten years in Sydney, Bristol and London. Her industry experience has included opera chorus, classical recital work and 20th century popular Greek music. She continues to work on Old School vocal pedagogy with Ann de Renais in her London studio and has also had occasion to demonstrate for, and study briefly, with the acclaimed vocal pedagogue New York-based David L. Jones, whose students include Classical and Broadway stage and recording artists. (Maestro Joness generous online articles are posted free on www.voiceteacher.com and are an outstanding exemplar of practice-as-research). Pamela was also selected as a vocal demonstrator for the late Professor Richard Miller (Oberlin Conservatory, Ohio) in a workshop on vocal pedagogy held in Sydney. In terms of publication and research interests Pamela's outputs are in the areas of voice, drama and performance theory. She is a Convenor of the Music Theatre Working Group of The International Federation for Theatre Research. She is joint editor and contributing author for 'Opera Indigene: Re/presenting First Nations and Indigenous Cultures' (Ashgate, 2011) and was a guest speaker at the European Humanities Research Council Colloquium on Opera and Politics at Oxford University. Additionally she has presented papers at the Amsterdam School of Cultural Analysis and the University College London Institute in Paris. Her most recent research interests involve vocality, cultural alterity and the intersection between music and the theatrical avant-garde. Francesca and Pamela have met on the editorial board for Cathy Berberian Pioneer of Contemporary Vocality and started a productive and engaging friendship and long-term partnership.